If you have been reading anonymously, thank you for your interest! Please create a LiveJournal screen name
here
and comment below for full access to this blog.
See below for newest public entries.
Due to circumstances out of my control, much of this journal has been and will continue to be made friends only.
Tuesday morning, I got in my car which was parked on my quiet street in front of my apartment and when I closed the door, I heard a rattling sound. As I was driving to work, I kept trying to figure out where it came from. Then I felt a draft above my head. My driver's-side window was popped out at the top corner. So I put the window back down and up again and luckily it went back in to place and was operating normally. Not so luckily, I noticed when I made it to work that there was a small gauge in the panel next to my window made by whatever tool was used to pry it open. I don't leave anything in my car, so there was nothing to steal and everything was normal on the inside.
When I got to my office, I called the police just to make a report and they had someone there to look at it within 5 minutes.
I just happened to have my monthly neighborhood watch meeting that night and I told them about the incident. I was told that they were probably trying to steal my car because if they wanted something inside, they would have just broken the window. I drive a VW GTI. I didn't really think it was possible to steal it because of added safety features, but maybe the criminals don't know that. It was suggested that I get the club my my steering wheel because that usually prevents them from trying in the first place.
The rest of the week, I made an extra effort to park in my garage at home. I hardly ever use the garage because it's detached with a manual door and it's hard to get in to the small space from the alley behind my apartment.
They left my car alone for two days. Then I went out to dinner Friday night at a local bar, parking my car in their fenced-in lot adjacent to the building. In broad daylight, while I was inside this establishment for MAYBE an hour and half, some assholes did this: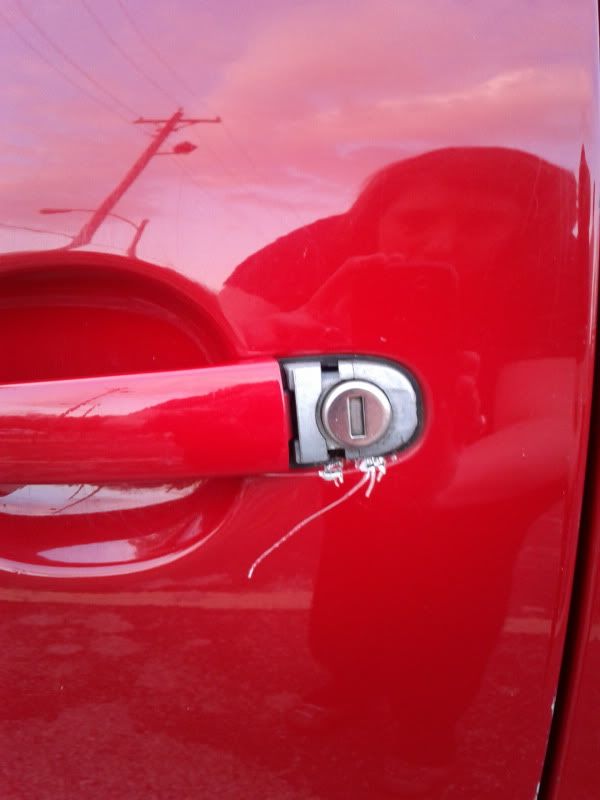 And I found my car door unlocked, but again, nothing was taken. I called the police and they sent two squad cars to me within 15 minutes to take the report. Their were some people who live above the bar hanging out their window facing the parking lot the whole time we were outside. Tom went up to ask them if they saw anything. They did notice two young black boys loitering around the lot who walked away about 15 minutes before we came out. They had the color of their shirts, and that they were wearting shorts, but not much else. The police woman who took the report said they would drive around and look for them, but it would be like finding a needle in a hay stack.
So lucky me with my $1,000 deductible, but I feel like I have to get this fixed.
Not a good week for J Kap.
In the past week, someone has tried to steal my car TWICE.
The famous
robdurham
at his
exclusive
book signing for
Don't Wear Shorts on Stage
.
Look who I ran in to yesterday!
Kat likes to point out how helpful it is to have those two telephone polls laying across like that wrapped with caution tape at the end just in case you missed the GIANT HOLE
This weekend is Mardi Gras weekend and since my neighborhood is basically
across the street
from the action, everyone parks around here to walk over. Lets wait and see exactly how many drunken revelers fall in this weekend, shall we?
Yesterday, Tom and I went on a walk and I finally got the opportunity to take a shot of the enormous hole the city water department has created around the corner from my apartment. This is continuing work brought about by a water main break that occurred in January.
And when I say "Me," I mean all of us. As consumers in a marketplace. Can you believe the economic slump that we are experiencing, there are businesses out there who still have terrible customer service? And excellent customer service is FREE! Why wouldn't you go above and beyond in the one area that costs you NOTHING in overhead. A SMILE, for God's sake!
I have two stories for you. I'll start with what happened Sunday.
Sunday afternoon, I had the misfortune of parking under a tree where what seemed like an entire flock of birds had just had a very hearty meal. This combined with all the road salt picked up on my holiday travels made my car EMBARRASSINGlY dirty. Stop-and-stare dirty. So I hightailed it to the closest drive-thru car wash that I know in hopes of washing off the shame quickly. Looking over the array of options, I went with the old adage, "Anything worth doing is worth doing right," and I purchased the most expensive package at a whopping $8.00. I proceeded through, the rinse, the wash, the rinse and then the wax. And what I came out with was bright, shiny... bird poop. I pulled around, got a paper towel and started to scrape it off by hand. It left behind, presumably because of the wax, a smeared, spotty car hood. I went inside and spoke with the manager. I explained the situation. That I didn't feel his car wash did a very good job and would he please just let me go through once more. He bluntly denied my request saying that the car wash wasn't capable of washing away bird poop.
"But couldn't you just let me go through, even at the standard level?"
"No, I can't do that."
And he let me leave in a huff with no offer of apology or sympathy for the money I'd just completely wasted.
One might expect that any manager who was willing to lose a customer over such a minuscule request was not hurting for business, so let me throw another factoid at ya: This was a BP. As in British Petroleum, as in the gas station just about everyone I know still goes out of their way NOT to patronize because of
a little accident
they had in the Gulf Coast.
Any franchisee of a BP ought to be falling over backwards to retain customers. And how much would it even cost him to turn on his car wash one more time? It's not like I was asking him to reach in to the register and give me my eight dollars back. I felt it was a simple, reasonable request, don't you?
Recanting this story yesterday to friends must have reignited a flame within me. I immediately proceeded to sign up for each and every review-a-business website I could find JUST to give this station the ONE STAR OF DOOM and tell everyone who might be searching my story. Now you can not look for a gas station in the St. Louis area without seeing my review. Now they've not only lost MY business, but anyone else who might give weight to my comments. Do I get some personal satisfaction out of this? Sure I do. And that's the beauty of the whole thing. I feel better about the manager being an ass to me and you don't have to waste your time and money with them like I did. Win-Win-Lose. But don't feel sad for the Loser. He completely deserved it.
(
Now on to the next story which came to an conclusion merely moments ago.
Collapse
)
I don't think I'm a particularly hard person to please. I'm just a little more outspoken than most people would care to be. But if everyone cared
just a little more
, we might start getting out of people exactly what we expect every time. I strongly recommend the next time you have a bad experience at a place you open up your wallet for, look for the customer service hot line. Find their website. Call the 800 that invites you to tell them "How am I driving?" It'll make the world a better place.
This message brought to you by the people at
kappsgurl
. Leave your comments for OUR service below.
I'll give you the moral of the story first: Don't mess with me.
THE HOSTAGES HAVE BEEN RETURNED
That's right, my little sister FINALLY returned the 90210 dolls she stole from me when we were kids. Sunday evening, I reunited with Brandon, Dylan, Donna, Brenda and Kelly, after wondering for years whatever became of them.
Alysia's boyfriend informed me that before she even told me she had them, she checked Ebay to see if they were worth anything for her to SELL THEM. Fortunately, they weren't, so "her" trash became my treasure. And now they sit, it their proper place:
Proudly displayed on my mantel.
Youth of today need to know their ROOTS. After all, Dylan McKay was the very first SITUATION.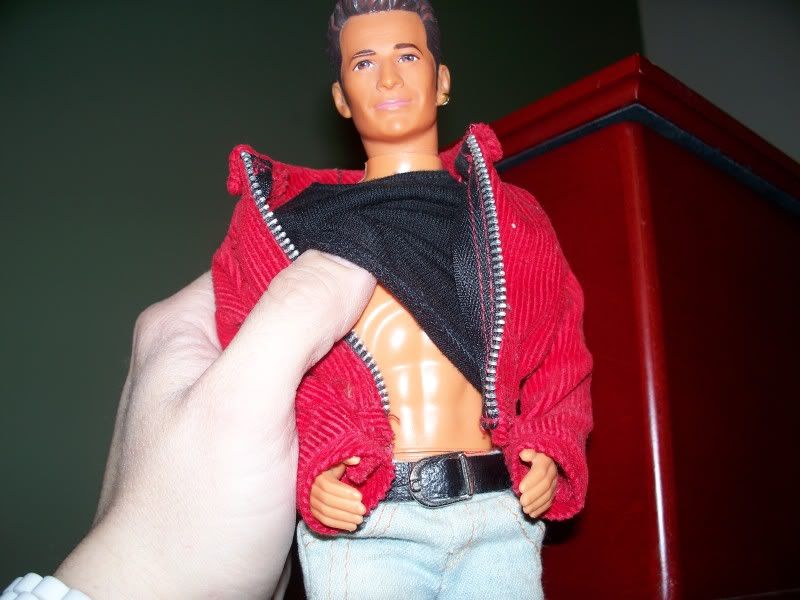 He just didn't feel the need to give it a fancy name.
It's been a long time coming, my friends. After more than a decade of confinement by my own flesh and blood...
Well this morning, out of nowhere, the senior pastor from the church sent me the following email:
Dear Jen,

This is Pastor Keith. I do remember you and your kind, light hearted spirit. You were an exciting teenager to be around and I'm certain it is still true today. I don't know if you remember, I have a daughter named Keri. She just turned 29, so she might be a year or two ahead of you. She is married and having her first child in March…Becky and I are really excited about it. Kit, our son, who is 31 has 2 boys…how time flies. Do you have a family going yet?

Pastor Russ informed me about what happened and I'm so sorry that things turned out the way they did. Our joy in ministry is to help and not to hurt, so please accept my apologies also. We love your soul and don't regret reaching out to those who need Christ, but sometimes our passion is too aggressive.

Jen, please don't write God off because of a bad experience. It would be bad to bear the consequences of turning from the Lord because of what others did. I thank you that you had the courage to write us and I hope that this helps in settling this situation…I know it helped us!

If you ever consider it, please know that you are always welcome at [Our Church]!

Written in the love of Christ,

Pastor Keith



Sr. Pastor
Alright, now this is getting a little annoying and I don't feel like playing nice anymore. Our passion is too aggressive? GTFO!
If you have suggestions for my response to this, please leave them in comments.
*EDIT*
(
My response below.
Collapse
)
You may recall a letter I wrote to a local Baptist Church regarding their summer camp practices and subsequent response from their youth pastor who mostly denied the whole thing. (Click the tag for a reminder.)
This is Torch Lake. Tom tells me this is the place Kid Rock was talking about in "All Summer Long." The water is like, five different shades of blue.
(
Pictures and stories
Collapse
)
Overall it was a great trip. I think we're planning on going back for Thanksgiving and I would love to go in the summer next year to jump in the water.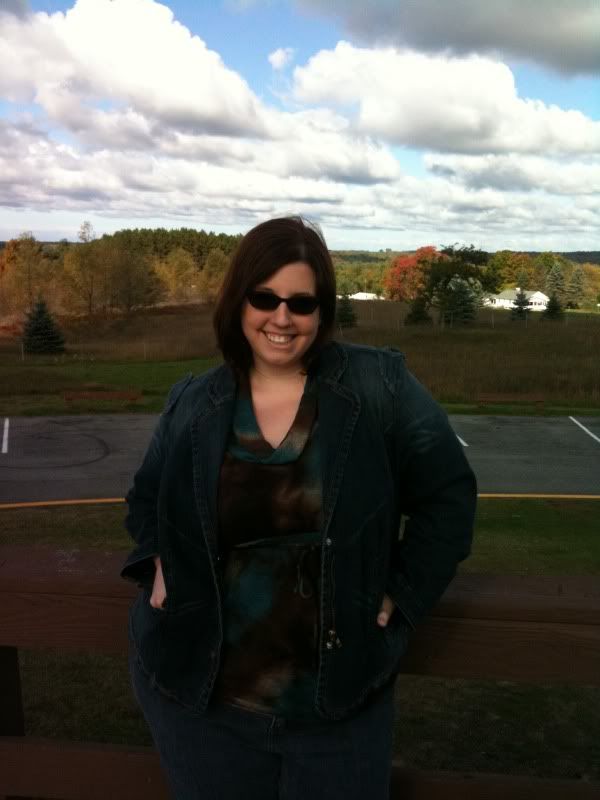 Hey all. Yesterday, Tom and I got back from a four-day weekend up in Northern Michigan to see his parents (me, for the first time) and go to a wedding. It was GORGEOUS there.
wrote a letter to
a couple weeks ago. Obviously, I've redacted the name of the church and pastor, but everything else is exactly the way it appears in my email box right now.
Hi Jennifer,
I wanted to respond to your contact of our church. I know it has been a bit of time but, I wanted to pray about this response and make sure I thought it out appropriately. Wanted to clarify a couple of things. If you were pressured into making a decision that you didn't want to make, I personally want to apologize for that. A relationship with Jesus Christ is one of a personal choice and decision. That should not have happened and that is not the practice of _______ Baptist Church. I personally stress to our church counselors this must be a decision the person has to make and wants to make themselves. I even encourage them not to make this decision if they do not want to and that this would be ok. At the camps we have attended there are multiple churches and counselors who may be more pushy than us. Again, I am sorry for that encounter you had with a counselor. I on behalf of ______ ask your forgiveness.
Now, I am not sure if you have the right church do to some of the comments made below. There are approximately 4-7 _______ Churches in the St. Louis vicinity. But, if we are the ones you are talking about then I must clarify some things you are recalling.
1. everyone was encouraged to go outside and find a councilor to confess their sins to.
Scripture never says to confess sins to other people, unless it was something you have done to that person personally, and we have never held to the practice of confessing sins to other people except for God himself.
2. the praying would not end until every child was out of their seat and giving testimony to one of the adults
I have attending every camp ______ went to up to the past 5 years. We never hold any service until every person makes a response. There are services where most or all people make a decision. There are times when very few people make a decision. There are times when people are dealing with God and or a counselor and the (led in prayer) invitation will go on until they are done dealing with God. But, I assure you we don't and have never conducted an invitation with the mindset that it will not stop until everyone responds.
3. Eventually, one of the councilors came to get me.
Again, this should not have happened. I call this "person led" and not "God led". God should be the motivation behind a decision not a person coming to get you from your seat. I apologize if this happened to you. I hope you would forgive our church for this event taking place.
4. I was forced to pray and be "saved."
Scripture clearly says that this is not right. I am sorry to be so firm on this but please take it in the love and grace it is being sent. There is no way we or a camp we attended would force anyone to pray and ask Christ into their life. This is a personal choice you have to make and if this was the case and true, _______ would never be part of it.
5. Every time someone asks me why I'm an atheist, I mention that night and your church.
I am not sure if I understand this comment. Being and Atheist says that there is no God. But every comment you made speaks of feeling forced or uncomfortable about certain events. If you don't want to believe in a God that is your choice but don't blame ________ for that decision. Your action should never be determined by what others say or do. We have a choice in spite of what others do or say. This concept says you have no choice but to be an atheist. God is real whether you believe it or not. But, please be accountable to your own decision to reject that there is a God.
Jennifer, I hope you see my honesty in this reply. I take responsibility for what could have happened and apologize for those things. But, there are some items that could not have happened. Some people write generic letters like this to multiple church web pages ( I don't believe this is the case), or the perceived perception of a person recalling something 12 years ago. I hope you find your way on this journey of life and I have prayed for you today. I would love to discuss things further if you wish or if you have any questions concerning the existence of God or anything else please contact me.
May God Bless,
Pastor [first name]
PS Please see my gentleness and truthfulness in this response!
*************************
I haven't responded yet. Instead of "praying" on a response, I'm going to ask for comments on the internet. That's more my style.
I never, ever thought this would happen, but that church emailed me back. Below is the response from the Baptist Church I